>
Our Sold Properties
Discover all the properties sold by our agencies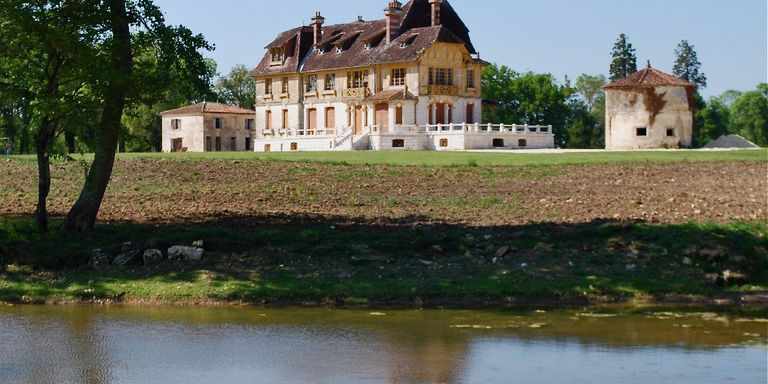 Logis Normandy Style
Superb Logis (Normandy style) offering 600 m² of accomodation, detached barn, dovecote, set on magnificent enclosed grounds of 23 hectares with pond. Easy access to A10 Autoroute, trains and airports.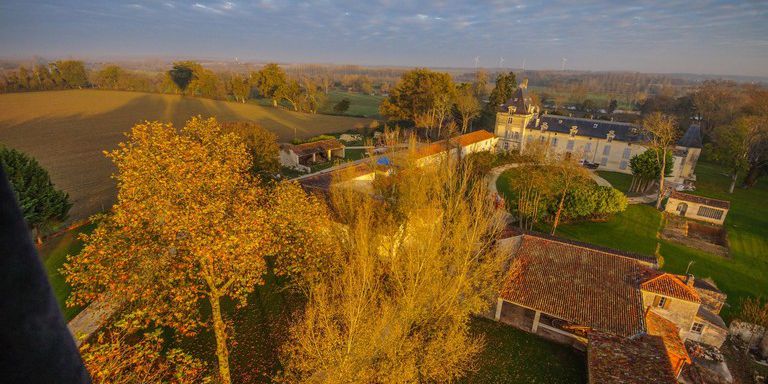 Castle
Located in the valley of the River Charente, this castle XVII has retained all the charm of its origins. The avenue of chestnut trees leads to the main courtyard lined with outbuildings. Its more than 1 000 m² of living space allow all projects, private or professional, in a region where tourism is increasing .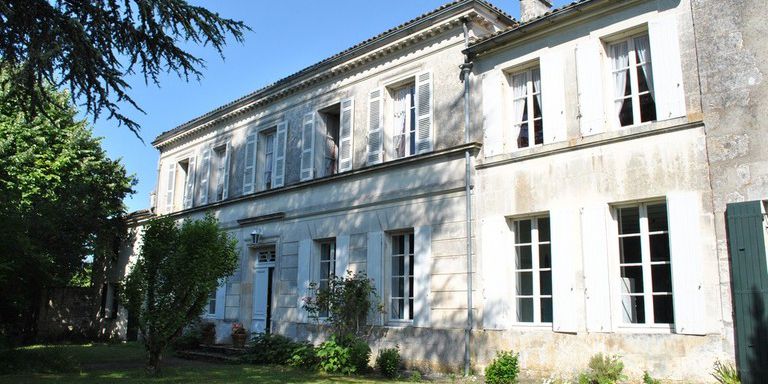 Host House
Located 8 km west of Saintes, this Logis end XVIII 320 sq.ft. is a haven of peace, without being isolated. 4 reception rooms with beautiful fireplaces, 4 bedrooms, one suite on the ground floor. Several outbuildings including a large barn of 150 m². Access to the house is through a beautiful garden planted with trees and flowers. Park more than a hectare around the property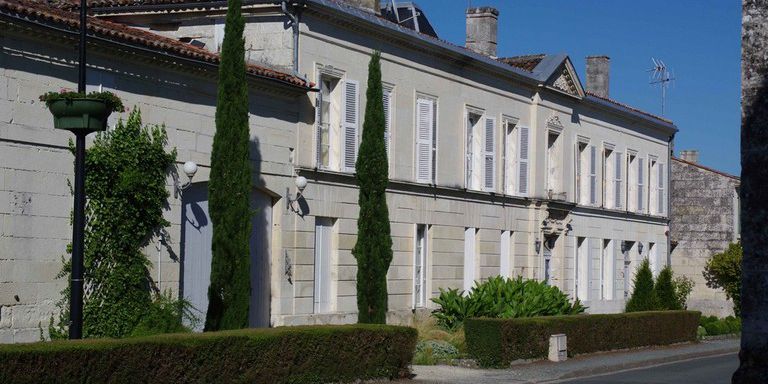 Logis Saintongeais
Near Saintes located in a village, this Charentais seduce you with its size and brightness. Through-entry, living room with fireplace, large fitted kitchen, bedroom or office, upstairs 3 large suites, 2 rooms. Garage, outbuilding that could be converted. Beautiful land of 5 200 m², with swimming pool, courtyard, loft.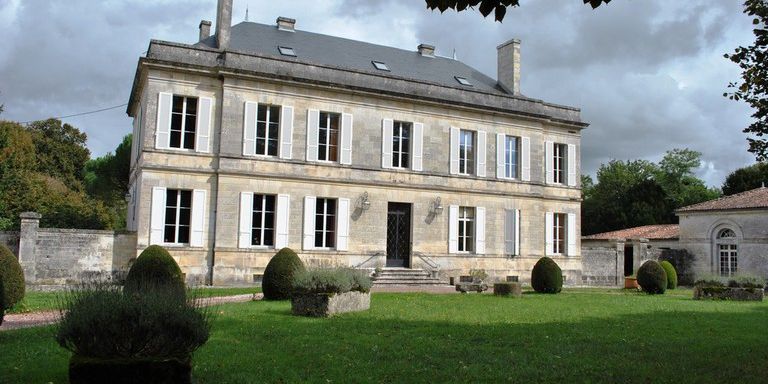 Rare 19th Century Property
Saintes, Maison de Maître (420 m² of living accomodation + 190 m² of attic space). Stone buildings surround this beautiful country home set in a courtyard with established garden. The ensemble includes outbuildings of approx 600 m², a guest house in need of updating, a swimming pool, all set in the heart of 4,4 hectares of beautiful grounds enclosed by walls, with romantic shady paths. An enchanting environment offering the chance to redecorate according to your taste and future projects.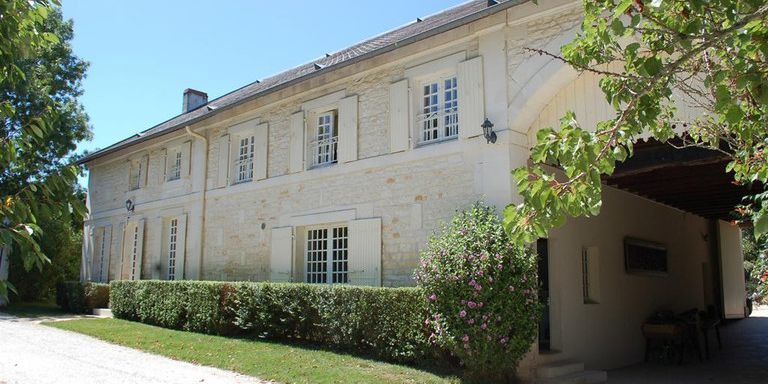 Main House
Located in an exceptional environment 5 minutes from the center of SAINTES, this 19th century house combines charm, light and volume. Separated by a magnificent passageway open on the two parts of the park, the small house of 385 m² of living space is made up of beautiful living rooms (53 m² living room), 7 bedrooms including 2 suites of 50 m² each. The outbuilding, on 2 levels, has a garage of 187 m² and a 258 m² floor in one piece. The park of more than one hectare, beautifully planted and closed is embellished with a swimming pool, a pond, a lovely house that can be transformed into a guest house and 2 horse boxes. Rare property.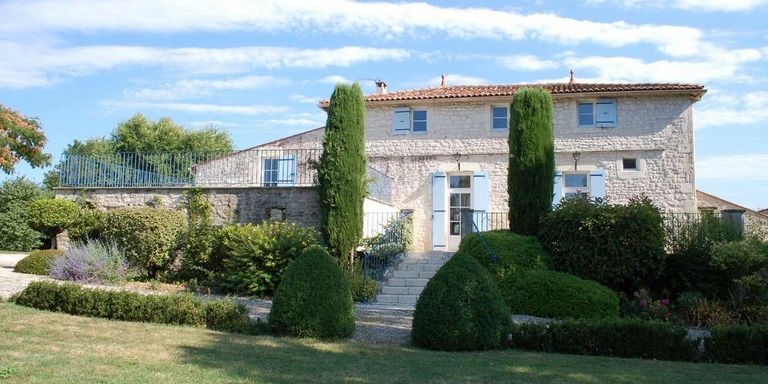 Charentaise Property
18th century property, fully restored to the taste of its origins, consisting of a winter house, a summer house with spa, a large outbuilding, a swimming pool, all on one hectare of fully vegetated park. The services are out of the ordinary and all the old elements have been preserved. UNIQUE in SAINTES.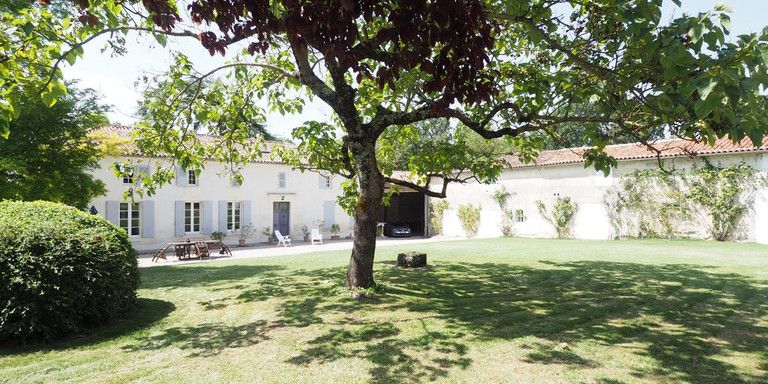 Wine Property in Brives sur Charente
Between SAINTES and COGNAC, an old wine estate entirely enclosed by old walls. It is made up of a 450 m² living accommodation, renovated, comprising 5 suites, beautiful reception rooms (one of which is 70 m²), A / E kitchen, and numerous outbuildings (stables, cellars, still ...) 640 m². Superb harmony of buildings overlooking a wooded park of over 7,000 m² with swimming pool.
Video link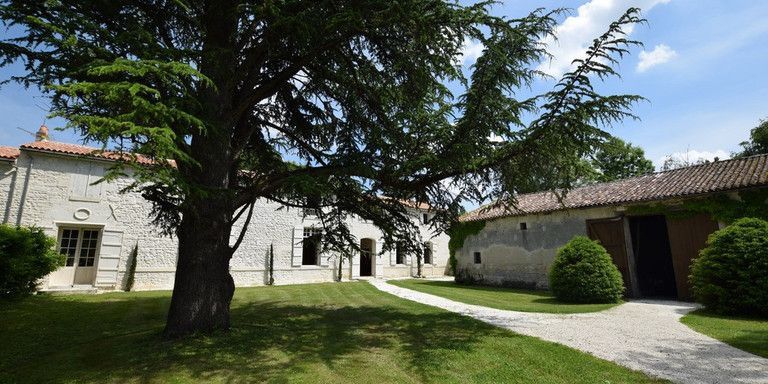 18th Logis
Very pleasant house from the middle of the 18th century, 3 km from Saintes, developing 450 m² on 2 levels. Vast receptions, very beautiful light. This home allows to develop, a 120 m² accommodation, reserved for friends, or for rental, with separate entrance and private park, without any nuisance. Rare dependence of 320 m² on the ground, all on a wooded and closed park of 1.4 ha. To rearrange and decorate as desired. EXCLUSIVE TO SAINT LOUIS FRENCH PROPERTIES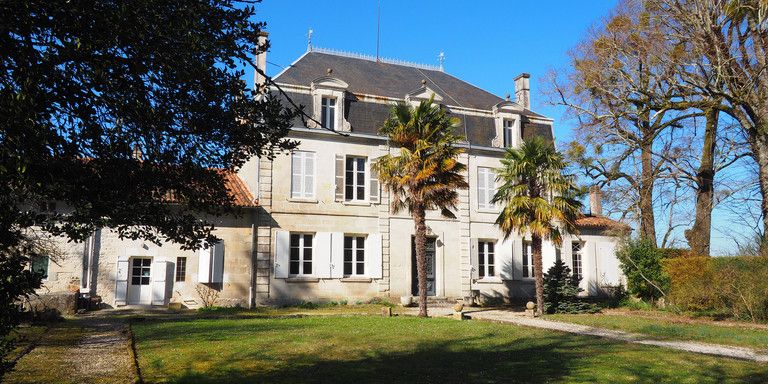 Mansion near SAINTES
Located on the outskirts of SAINTES, this property complex consisting of a magnificent 380m² habitable mansion, a 230m² outbuilding in one piece, adjoining and non-adjoining outbuildings, all complemented by an exceptional park of 1.2 hectares, is a rare and prized property in our region. All the old elements are preserved, magnificent volumes of living rooms and bedrooms, many possibilities for development. This property is ideal for a family home or a bed and breakfast project. Good quality in Charente-Maritime.
By pursuing your navigation on this site, you use the use of cookies to the realization of statistics of visits.Learn more